Pay By PayPal On Your Mobile
Mobile Bingo PayPal Sites
PayPal is one of the most convenient ways to pay for goods or services, and paying for bingo from your mobile is no different. PayPal is essentially an online eWallet. This means that your money is transferred and stored 'virtually'. The ideal thing about PayPal is that once you've registered, entered your bank details once that is it. There is no need to keep on entering your bank details every time you want to make a deposit in your bingo account. Not only this, but it is incredibly safe and secure and more and more mobile bingo players are looking to take advantage of using mobile PayPal.
How to pay by PayPal at mobile bingo sites
The first you will need to do is to register an account with PayPal. This can be done via a PC or Laptop and your mobile phone. Alternatively, you may already have an account with PayPal in which case the process is even easier. If you need to register from your scratch you'll need to create a username, password and you'll need to enter your email address. You'll then create an account when you can enter your debit or credit card details. These details will then be safely and securely stored on PayPal's system. If you already have a PayPal account but are now looking to fund your mobile bingo account using PayPal then you will need setup up your mobile phone so that you can make payments from it. This can be done from your home PC, laptop or mobile phone. Firstly you will need to activate your mobile phone for use on PayPal. When you activate your mobile on the PayPal website, which is done by entering your mobile number once you have an account, you'll create a unique pin number. This pin number is very important and must not be shared with anyone else. This pin number is what will allow you to top up your bingo account with funds. So how do you actually make a deposit into your bingo account using PayPal? The process is actually very simple and straight forward. To make a deposit into your bingo account using PayPal you head on over to the banking or deposit section of the bingo site with whom you are registered. Within the list of different payment methods click on PayPal. You will then be required to select an amount that you wish to deposit. Once you have decided how much you wish to deposit to your mobile bingo account you will then be directed to the PayPal site, but you won't really notice it. Here you can pay be entering your email address and password, but if you click on the mobile symbol you then enter your mobile number and the pin number that you created when registering with PayPal to pay by mobile. Once you've done these steps your bingo account will then be credited with the amount you to choose deposit and then you can begin to play bingo! The process of making a deposit to your bingo account with mobile PayPal is very easy and straight forward. From these steps we've explained you can see why it is important for you to never share your pin number with anyone else.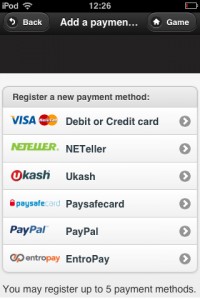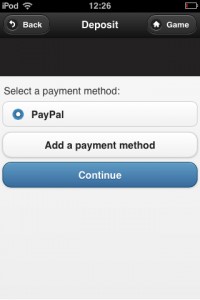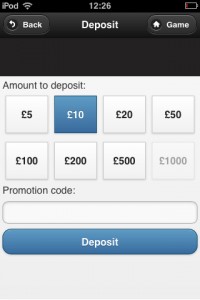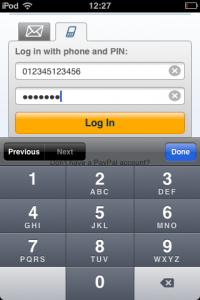 Security measures
Security has to be the number one priority and you will want to know that you are safe making deposits to your bingo account using mobile PayPal. So there are a number of measures which have been taken to ensure that you'll always stay safe. The first thing to remember is that you control every payment made. If no confirmation is made with PayPal then no money will be taken from your account. You're account will always be safe even if your mobile phone is stolen. Your account can only ever be accessed by using the unique pin number and if your mobile phone is stolen or lost simply report it to PayPal who will then take steps to protect your account. It is important to remember that PayPal will only ask for your pin number when creating your account or to confirm payment. If it is asked for in the mean time then do not give it out. PayPal will never email you asking for your pin number. You also get the same buyer protection using mobile PayPal as you would from using the desktop site so you're transactions will always remain protected.
Can I pay for bingo using my iPhone PayPal app?
While the iPhone app is handy for allowing you to easily keep your PayPal account topped up and will allow you to keep track of what you have paid for and generally manage your account. Unfortunately you cannot top up your bingo account using the mobile PayPal app for your iPhone. The system has been designed to allow you to manage your PayPal account on the move and has nothing to do with your bingo account. The app is useful for allowing you to easily see where you can pay for goods using PayPal in local shops and restaurants but unfortunately does not actually relate to bingo in anyway. The only way to top up your bingo funds is by using the method we've talked about above.
Can I pay for bingo using my android PayPal app?
The android app for PayPal is similar to how it works on an iPhone. So if you are asking the question "can I pay for bingo using my android PayPal app" then unfortunately the answer is no. Again, the app has been designed to give you as much control over your PayPal account while on the move. This will include allowing you to fully control your PayPal account and also pay for goods at shops, restaurants and the like. If you are using an android phone and want to play bingo using your PayPal account you'll need to do this through the actual bingo site itself.
Can I pay for bingo using my windows PayPal app?
Likewise with the windows mobile app for PayPal, if your question is "can I pay for bingo using my windows PayPal app" then the answer is no. The PayPal app across all platforms has yet been designed for you to top up funds directly to your bingo account from your PayPal app. The only way you'll be able to pay for bingo using your windows phone through PayPal is by logging directly into your bingo account and following the steps required.
Benefits of paying for bingo using mobile PayPal
You may be asking yourself the question "why should I pay for bingo using mobile PayPal?" Well there are a number of real benefits to this. If you've paid to play bingo using PayPal when you played on your PC or laptop then the process is just as easy. You'll be familiar with how the process works and know how seamless and straightforward it really is. If you've yet to pay for bingo using mobile PayPal then you may well be surprised at just how easy and safe it is. Your debit or credit card details will not need to be entered on to different systems and accounts. You enter them once into PayPal and that is it. It is also one of the most secure financial systems on the internet. Your payments are always protected with PayPal which helps fight scams that might be running on the internet. Overall, playing bingo using mobile PayPal is very safe, secure and easy to do.